COMMON ASSESSMENT #1:
---
COMMON ASSESSMENT #2:
For this common assessment I created an ekphrastic poem for one of Howard Finster's untitled works. To create the poem I first made an art criticism and incorporated those elements into my poem
This is the piece I chose to create my poem.

To the right of this image is the poem I created.>>

Each stanza is a different part of an art criticism: Description, Analysis, Interpretation, and Evaluation.

The text in bold are examples of figurative language I used in every stanza.



Souls on My Sleeve
Mary Alice
Inspired by: An Untitled Work of Howard Finster

Big, black, and bold are the simple lines that shape his face
Lips, eyes, ears, and nose
His features still like his emotions
Unwavering
Calm
Bright and vibrant are the colors in his shirt
And in his eyes
His lips a deep cherry
Like day and night the colors contrast
Vivid color puts emphasis on what is most important

His face formless and flat plastered to the wood
Like a piece of paper
Words strewn across his face speaking from his soul
Pertaining to all the senses
He speaks what he hears
From the voices in his head
The lines I shout the lines holding the artwork together
Like a firm foundation
Made of rock
Unified

The man's shirt screaming out in pain
So many colors
So many souls
So many memories
Every face holding a story with
Tear filled eyes
Ears hearing sounds of suffering
And lips made of the hateful words they speak
The man wears the souls upon his sleeve
Bringing comfort to those in need

Why is there pain?
Why should there be torment and sorrow?
Make them happy
Lift up their spirits
To where there is no suffering
Give the man a song to sing
Sing hymns of the angels above


Powered by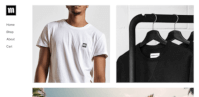 Create your own unique website with customizable templates.